Drain Cleaning
Storm drain cleaning
Parking lot drains cleaned
Catch pits cleaned
Specializing in commercial properties
Special pricing for management companies

Cesspool installations & repairs
Sewer line install and repair
Drywells for parking lots and private homes installed
All phases of drainage
Septic tanks installed
Jobs are done neatly and professionally
Owner operated
NO SUBCONTRACTORS

Service
We service all cesspools and septic systems
We clean all waste lines both residential and commercial
We specialize in hard to find cesspools
Maintenance programs
High pressure line cleaning
We service Nassau and Suffolk Counties

Below is some more general information about Evergreen Cesspool

Drainage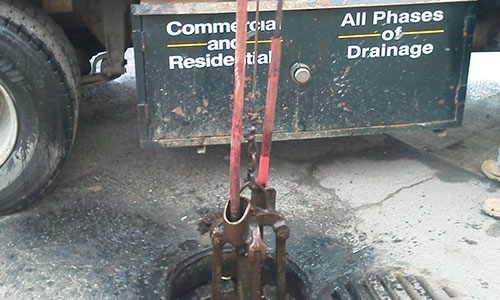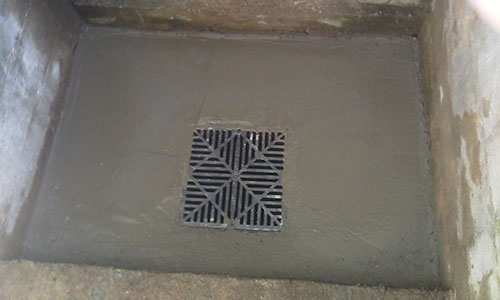 Are your parking lots and loading docks flooding? Are they slow to drain? Not draining at all? Are you losing customers due to lack of parking or access as a result of poor drainage? Then you need to call us! Evergreen Drainage Company. When Quality Counts!
Professional Service
Storm Drains Installed
Maintenance Programs
Our Parking Lot Drain Service is owner operated, we cut out the middle man and save you $100's per drain!! We perform the most thorough service in the industry including:
Remove the lid.
Remove all environmental debris such as garbage, leaves and branches.
Pump out the drain.
Remove residual deposits such as sand and road salts.
Clean down to the clean soil for better drainage.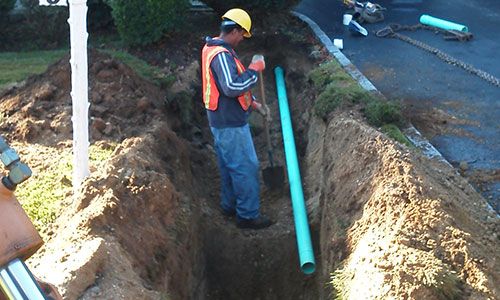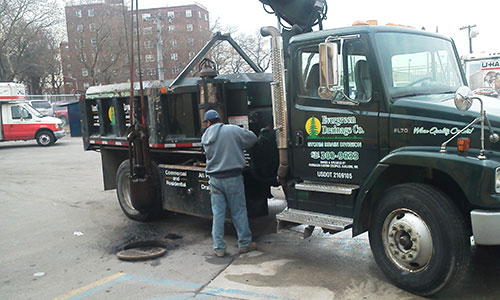 Cesspools/Septic
When you have a septic tank problem our expert trained technicians will save you both time and money by evaluating your property's system accurately and providing a clear explanation of services and cost before any work is performed. We strive daily to exceed our customers' expectations and will provide you with quality service coupled with honesty and integrity. Our skilled technicians will also guide you through the entire process by educating you about the work we are going to perform and the maintenance that your septic tank system or water well needs to ensure maximum longevity.
Our professionals can come to your home or place of business to perform any of these services. We can also inspect your current system and inform you on any possible procedures that can assist you in maintaining a clean and healthy home or office. We personally answer our phones answering any questions that you may have.
Our experienced staff strives to maintain our honest, professional reputation by providing prompt dependable services. We want to create lifetime of customers. We bring a wealth of experience to our quality services and have a wide range of capabilities to suit all of your residential and commercial needs. We will ALWAYS give you our expert advice and recommend the best system at the best cost.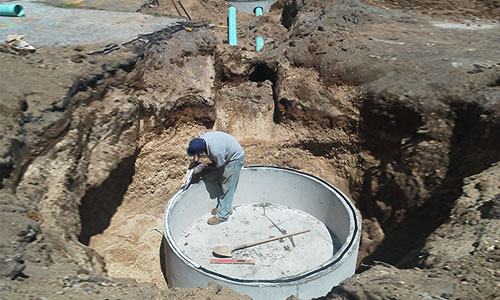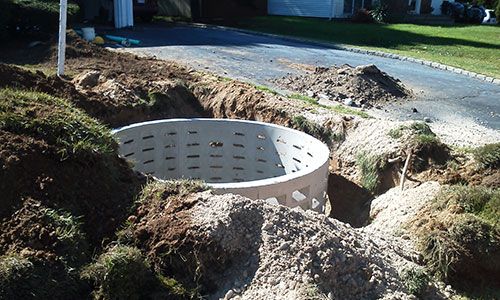 Services:
(AGRU) Systems
Septic System Installation and Repairs
Engineered System
High Pressure Jetting
Broken Septic Lid Replacement
Revitalized Leaching Fields
Septic Tank Locating Septic Tank Riser Installation
Video Inspection Unit
Distribution Box Cleaning/Locating
Drywells/Cesspools/Lagoons
Baffle Inspection/Installation
Root Removal System
Frozen Lines Thawed/Jetting Action
Soil Air Systems Installed Septic Tank Locating
Residential Septic Tank Services
Commercial Septic Tank Service
Septic Tank Cleaning

Septic Pump Outs
Drain Field Installation and Repair
Line Clearing and Hydro-Jetting
Aerobic Treatment Unit Installation and Maintenance
Lift Station Maintenance and Repair
Bypass Pumping
Real Estate Inspections
Septic Tank Certification
Sump Pump Installation
Sewage Pump Installation
Broken Septic Lid Replacement
Sump Pumps Installation and Repair
Electronic Leak Detection
Video Inspection
Hydro-Jetting
Drain Cleaning

At Evergreen Custom Cesspool, we will schedule your free estimate when it is most convenient for you. With a few simple questions, and about twenty minutes of your time our specialists will help design the best system for your home, budget and family's needs.
From the small sewer line repair to the grand scale new house system installation, the Building Crew at Evergreen Custom Cesspool is second to none!
Some other Services We Offer

We Inspect, Repair, Clean And Install All Of The Following:

-Drywells (large & small)
-Catch Basins
-Stairwell Drains
-Overflows
-Roof Drains
-Storm Drains
-French Drains
-Backhoe Service
Some Services we offer:
Cesspool Service, Septic Tank Cleaning, Precast Cesspools, Cesspool Locating, Cesspool Backups, Cesspool Clogs, Pipe Clogs, Basement Flooding, Cesspool Pumping, Cesspool Maintenance, Sewer Line Stoppages, Roto Rootering, High Pressure Line Cleaning, Toilet Bowl Clogs, Toilet Stoppages,
Sewer Backups, Sink Clogs, Shower Clogs, Cesspool Installs, Sewer Installs
, Septic Tank Cleaning, Cesspool Locating,
Drain, sewer line stoppage, sewer backups, drain clogs, sewer cleaning